Week 15 in review: New Galaxy A phone debut as OnePlus 8 lineup dominates headlines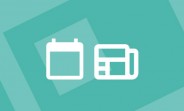 Despite the still ongoing global crisis, last week was rather busy in the tech realm. Samsung brought the Galaxy A71 5G and A21 as the latest addition to the 2020 Galaxy A lineup.
TCL also took the wrapping off of its 10 series of phones, featuring an affordable 5G phone. The trend is pretty clear and hardly unexpected. Still, we can't help but feel pleased that 5G technology is becoming more widely accessible at such a rapid pace.
An that's just the tip of the iceberg when it comes to rumors and leaks on upcoming devices. The industry is still collectively captivated by the OnePlus 8…
Powered by WPeMatico