Meizu 17 is arriving on April 17 with 5G support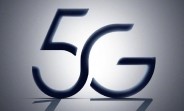 The Meizu 17 was supposed to be unveiled in Q1 2020 but that didn't happen and a leaked image earlier this month revealed the phone will arrive on April 15. Well, that's not going to be the case either since Meizu today announced that Meizu 17 will be unveiled on April 17.
Meizu announced the date on Chinese social network Weibo and shared a poster having text "mSmart 5G", which confirms support for the next-gen network.
The Meizu 17 will be unveiled through an event in China which will start at 2:30 PM local time (6:30 AM UTC).
Last December Meizu confirmed that Meizu 17 will be…
Powered by WPeMatico