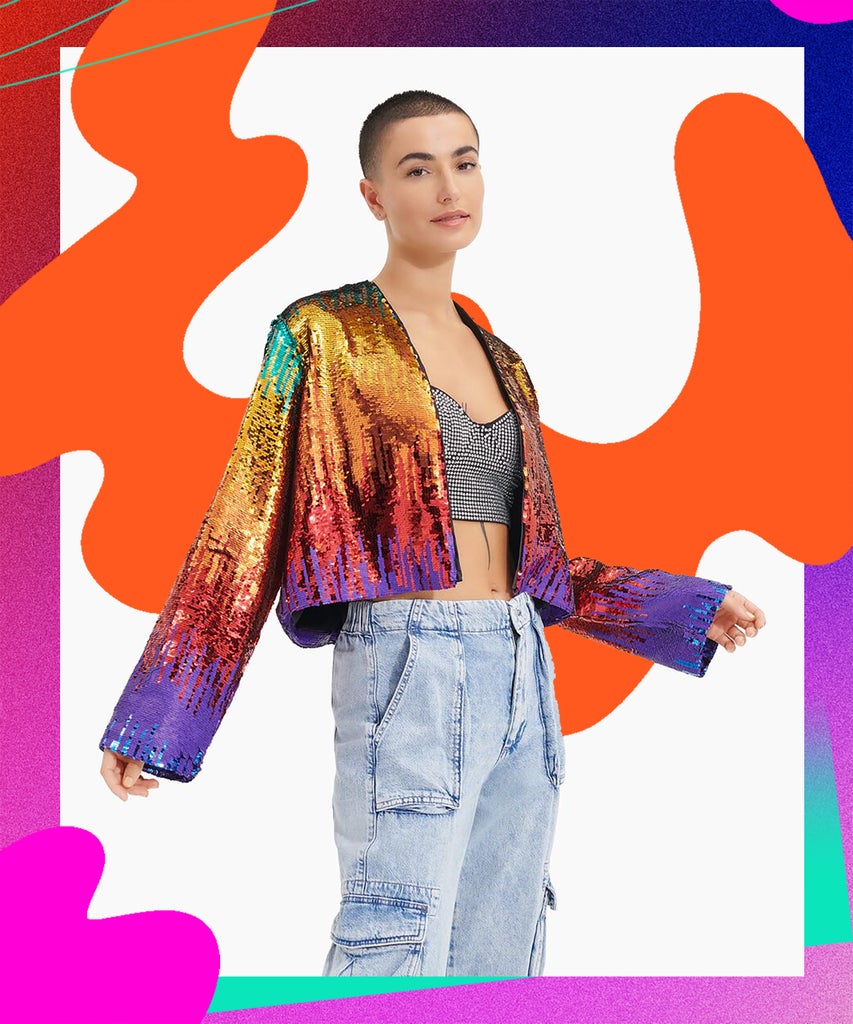 One question that haunts many fashionable queer people come June is "What am I going to wear for Pride?" Whether it's your first parade or your hundredth, dressing for the biggest gay party in your city is a big deal. We suggest not leaving it all until super last minute — we know you do unless you're a queer Virgo — and start your wishlist now.
Confused if you should go big or subtle? If you want some major rainbow inspo, we got you. From UGG sequin jackets to rainbow-covered bralettes, these are all the pieces we're loving just in time for the big parade. Don't get it twisted though: We would wear all of this on the daily — you know… because we're gay year-round. Keep scrolling to see what queer Refinery29 editors (plus one of their partners) are wearing to Pride this year.
"It's not Pride month without all the glitter. We Are Fluide, the beauty brand that showcases its queer employees and clients year-round, was kind enough to send me its Pride Galaxy Box, which includes a random assortment of the brand's signature colorful makeup AND the Pride Glitter Trio. Have you seen anything more perfect for Pride? I haven't!" —Mercedes Viera, Associate Deals Writer
"My girlfriend wore this to Queens Pride last weekend and was thrilled not to have to take a purse. With six roomy pockets, she was able to store everything from stickers to buttons to emergency cash to sunscreen on her person. Plus, for someone who is paler than anything, she was able to stay covered without feeling weighed down or too hot with the light and breathable fabric. It's parade-perfect." —Charlotte Lewis, Sexual Wellness Content Producer/Writer
"I'm obsessed with this sequin jacket from UGG. It's perfectly rainbow and sparkly without being stripped or basic." —Hannah Rimm, Senior Editor
"At Pride, there's no greater advantage than to go hands-free. I was so incredibly jealous of my girlfriend's boiler suite with its multitude of pockets that it made me realize I need to invest in a rainbow belt bag (fanny pack, whatever!) for the rest of my Pride month events. Having both hands available is a real treat when you're double (or triple) fisting water, iced coffee, and whatever other beverage you may grab along the way. This one from Coach is a bit of a splurge, but a girl can dream, right?" —Charlotte Lewis, Sexual Wellness Content Producer/Writer
"Target was also kind enough to send me some of its Pride goodies after I wrote about the collection, and this tote bag was among them! You might not think it just by looking at the photo online, but this thing is huge — which is perfect for everything you could possibly want to bring to Pride! Plus, the poem is absolutely beautiful." —Mercedes Viera, Associate Deals Writer
"When lesbian TikTok influencer Mac Rose (@officialmacrose) announced she was collaborating with Adore Me for a new Pride collection, I knew I needed it — ASAP! This unlined bralette is rainbow enough to wear to pride AND subtle enough for every day." —Mercedes Viera, Associate Deals Writer
"I'll be wearing them because they're super comfy for being on my feet all day walking around and dancing. I also love the classic Chuck look with a slightly more retro feel with the Chuck 70. Plus, the dark root colors go with my majority earth-tone wardrobe." —Andie Kent, Associate Social Editor
At Refinery29, we're here to help you navigate this overwhelming world of stuff. All of our market picks are independently selected and curated by the editorial team. All product details reflect the price and availability at the time of publication. If you buy or click on something we link to on our site, Refinery29 may earn commission.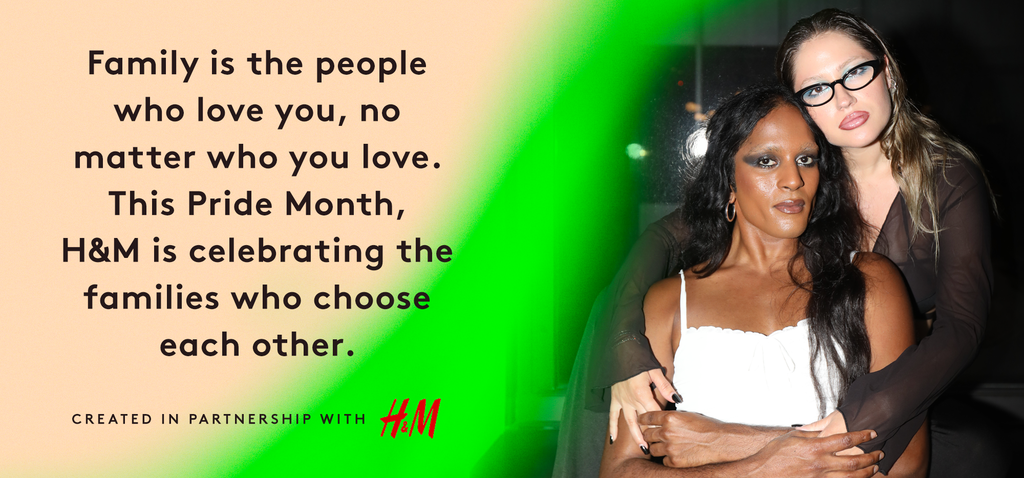 Like what you see? How about some more R29 goodness, right here?
5 Brands To Shop For Gender-Neutral Swimwear
Queer TikTok Loves Target's New Pride Collection
Powered by WPeMatico